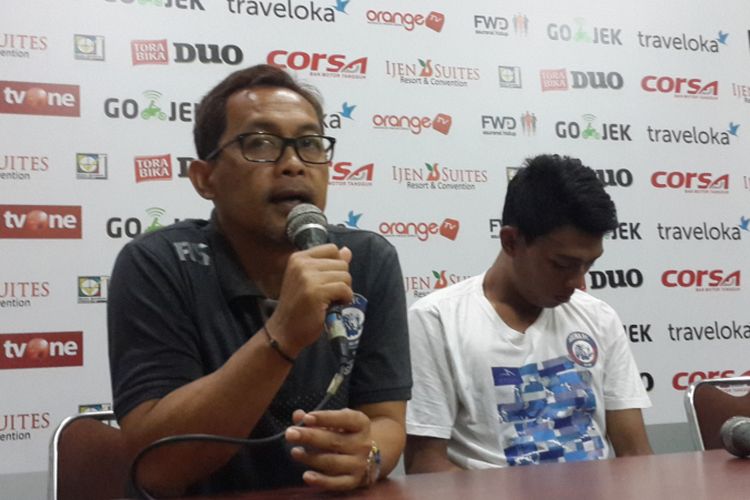 Aji Santoso: Defeat Arema Unexpectedly
Arema FC coach, Aji Santoso, admitted to not suspect that his team lost to Persipura Jayapura in the game continued Liga 1.
The home team Arema FC bowing from Persipura Jayapura after losing 0-2 at Kanjuruhan Stadium, Malang regency, Sunday (16/07/2017). Persipura victory goal scored by Ruben Sanadi in the 19th minute and Yan Nasadit in the 84th minute.
Arema FC who played in front of his loyal supporters could barely develop a game pattern. As a result, Arema FC always get pressure throughout the game and failed to overcome the backwardness.
"We did not expect this match tonight, we lost 0-2 from Roma," said Aji Santoso in a press conference after the match.
Aji said, his players are not in the best condition. Many mistakes made to make the opposing team confident against the game.
"Children are not playing as usual, but they are (trying) the maximum," he said.
Aji was very sorry for his team's defeat. However, he will use the defeat as an evaluation material to wade the next matches.
"It is unfortunate that we lost, but at least we can evaluate for the second round later," he explained.
With that defeat, Arema FC still collecting 25 points from 15 times the game. Persipura won 27 points from 15 times the game.